Peace Corps Fellows Alumni
Amber Madden 
Peace Corps Fellow, 2013 Applied Economics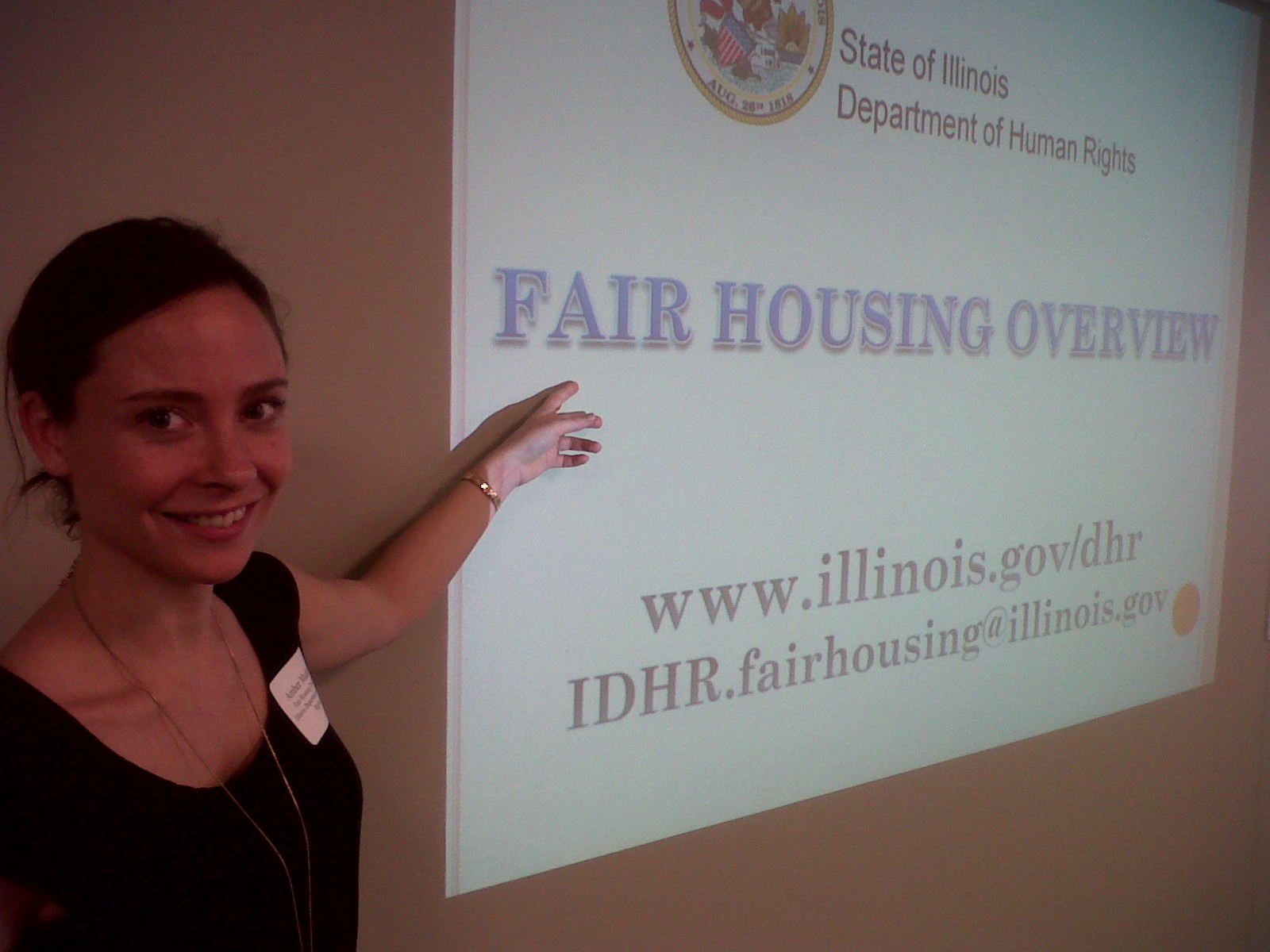 Amber Madden received an economics degree while minoring in global studies in her undergraduate career. During her Peace Corps service, she worked in Nicaragua, developing small businesses. She conducted needs-based community analysis to identify development opportunities and worked to help find markets and grants for local agricultural producers. In addition, she provided entrepreneurship courses and basic skills training to local businesses and women's groups. 
Amber's professional practice was with the Illinois Department of Human Rights in Chicago. "I felt confident in expressing my opinion to upper management because of my educational background. I knew that I had a good understanding of community development issues and my input was important," said Amber. She worked there as a Training Projects Coordinator, managing two HUD grants and building partnerships with local governments, housing authorities, and community organizations to assist in the identification of barriers to housing. 
Amber now lives in Brooklyn, New York. She works as the Policy and Program Unit Head for the Hurricane Sandy grant. "I focus on policy and program set up and function for the $4.2 billion Community Development Block Grant - Disaster Recovery allocation that funds a variety of housing, business, and infrastructure projects which focus on recovery and resiliency throughout the City," said Amber. 
Julie Ornee
Peace Corps Fellow, 2012 Sociology
Julie is a research associate with the Frost Research Center at Hope College. In her role, Julie conducts research for nonprofits, businesses, and the college to help inform decisions and future planning. Julie incorporates qualitative and quantitative research and conducts surveys, focus groups, and interviews.
Julie served as a youth development Peace Corps Volunteer in Macedonia. Her responsibilities included grant writing, teaching English, serving with an English debate team, and supporting a leadership club for teen girls.
"The Stevenson Center did a great job preparing me for my current role," Julie said. "I consistently use knowledge gained from the community project and design, statistics, and research methodology courses. Course content and assignments were practical and provided an introduction to local nonprofits, government offices, and other key stakeholders.
For her 11-month internship, Julie was with the United Way of McLean County.
"This opportunity provided me with a great experience in community assessment and research and later turned into a full-time position with the organization."
Eric Giddens
Peace Corps Fellow, 2003 Political Science
Eric is the Prairie Energy Coordinator at the Tallgrass Prairie Center at the University of Northern Iowa in Ceder Falls, Iowa. His current project is focusing on how energy biomass can combat climate change and restore potentially damaged ecosystems. Eric served with the Peace Corps in Leostho as a water development advisor before coming to Illinois State.
For his 11-month professional practice internship, Eric was placed with the Southwest Georgia Regional Development Center where he aided rural communities in their efforts to write Community Development Block Grants and promote adult literacy programs throughout the Southwest Georgia region.
"Both of these experiences helped me prepare for the work that I'm doing now," Eric noted. "Grant writing experiences is highly valuable for anyone doing community development work because funding is generally a continual issue. The presentation that I did during City Council and County Commission for the literacy program boosted my confidence with public speaking and working with elected officials and public boards."