Alumni Ambassadors
Prospective students, these alumni are happy to share their experiences with you! Please reach out to one person at a time, and also feel free to get in touch with staff at StevensonCenter@IllinoisState.edu or (309) 438-7090.
Case Bell '14
ACED Fellow - Sociology
Email: bellc@newmanu.edu
I am currently the Academic Resource Center Director, Title IX Coordinator, and ADA Coordinator for Newman University in Wichita, KS. Mostly recently I was also a Community Liaison (community engagement, project management, and public relations) for the City Manager's Office of the City of Wichita. My local volunteer experience has been as a board member of the 'Leadership and Athletic Development Foundation,' a leadership team member for 'LOVE Wichita,' and other local community activities. My career includes non-profits, private sector, and the public sector positions. Along with my M.S. in Sociology from Illinois State University, I also hold B.A.'s in Sociology, History, and Psychology. I am currently working towards my Doctorate in Education (Ed.D.) from Baker University. In my spare time I enjoy camping, golf, writing, and serving my church as a Deacon and Youth Group leader. My wife and I are very lucky to also get to spend a lot of our time with our foster kids.
 Molly Cook '18
ACED Fellow - Sociology
Email: mmcook008@gmail.com
I am a gluten free cake-loving, dog obsessed runner from DeWitt, Michigan.  I am currently the Director of Development at Haven House, a family homeless shelter in East Lansing, Michigan.  Prior to graduate school, I completed a year of service as a homeless youth case manager in Detroit, Michigan and worked in the non-profit and education sectors.  I  completed my ACED placement at Missoula Economic Partnership in Missoula, Montana, and I LOVED it!  The Stevenson Center taught me the development, communication, and theoretical skills I need to feel confident in each position I have had.  In my free time, I love to visit the amazing Great Lakes, lay in my hammock in my living room, hike, run, do anything Harry Potter themed, and spend time with my sister who lives across the street.  I love answering any questions, and I can't wait to hear from you!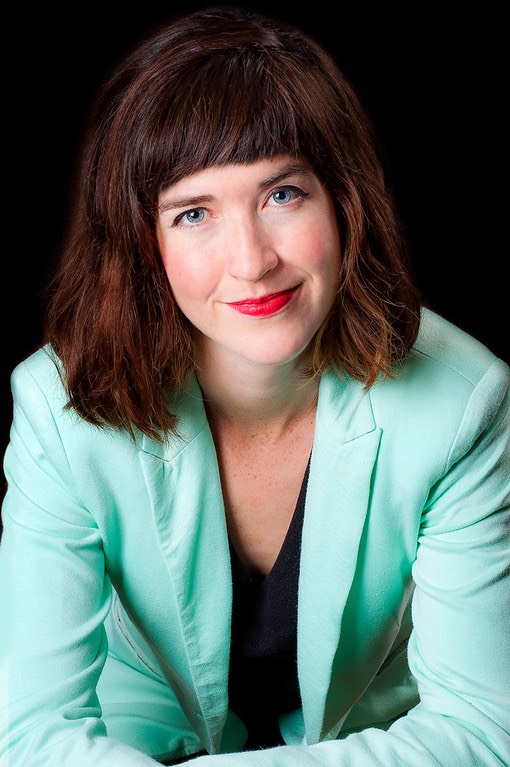 Lindsey Earl '18
ACED Fellow- Anthropology
Email: lindsey.gr.earl@gmail.com
Lindsey Earl grew up in west Denver, walking distance from hiking trails and camping spots. After studying at Colorado State University, Lindsey joined AmeriCorps National Civilian Community Corps (NCCC) where she was placed on two teams of 18 to 25-year-olds. For two years, she and her teams traveled the nation serving nonprofit and governmental organizations. After a challenging year as a team leader, Lindsey transitioned to graduate school for Cultural Anthropology at the Stevenson Center! Her professional practice was at Change Happens!, a public health nonprofit in Houston's Third Ward. Since her service commenced three days before Hurricane Harvey, the majority of her contribution became forming and assisting the disaster services department. Lindsey returned to Denver to apply the skills she has learned in academia and working across the country to improve her home city. Lindsey currently works as a Community Resource Navigator at Mile High United Way 211. She lives with two roommates and a rambunctious cat named Gus Gus. In her free time, she attempts to learn Spanish, hikes, cooks, paints, and leads neighborhood tours.  
  Tim Glaza '13
Peace Corps Fellow - Political Science
Email: tjglaza@gmail.com
Tim works as the Canvass Director for Iowa Citizens for Community Improvement (CCI) in Des Moines, IA. CCI is a grassroots nonprofit organization that fights for social, economic, and environmental justice. Before joining CCI, Tim worked for Dakota Resource Council on agriculture issues as a community organizer in North Dakota. Tim served as a Peace Corps Volunteer in Zambia from 2008-2011. His service focused on working with farmers to implement conservation agriculture practices. He studied Political Science as a Peace Corps Fellow at the Stevenson Center and graduated in 2013.

Ryan Hebert '16
ACED Fellow - Political Science
Email: ryan.hebert87@gmail.com
I am currently working with The Greening of Detroit, an environmental nonprofit focused on reforestation and workforce development in Detroit, MI. The issues I focus on are restoration of a historical tree nursery, tree plantings all over the city of Detroit, volunteer coordination, and community engagement. After graduating from Illinois State University I was accepted to a year long community development professional fellowship called Challenge Detroit where I worked for the Quicken Loans Community Investment Fund. Prior to ISU, I worked for a year in a group home in Connecticut, served two years in AmeriCorps (Returning citizen work in Minnesota and public health work in Connecticut) and earned a BS in Sociology from the University of Wisconsin-Superior. I enjoy weightlifting, motorcycles, reading, soccer, road trips, brewery hopping, and community development. Feel free to reach out if you have any questions.
Andrew Kuka '17
ACED Fellow - Sociology
Email: andkuka@gmail.com
Hi Everyone! My name is Andrew, and I am one AmeriCorpsy Fellow. After completing 2 terms of service (NCCC and Rebuilding Together) I completed the ACED Fellows Program at ISU and am now the Data and Performance Measurement Coordinator at the Washington Reading Corps. My professional advancement over the past few years could be described as a series of fortuitous peaks and insufferable valleys; both of which pushed me along toward a vague idea I had for my future. So yea! Feel free to email me and I will tell you whatever I can about ISU, the Stevenson Center, the professional practice for Fellows, and the Sociology program. Thanks!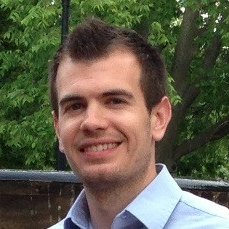 Brett Michaelson '15
Peace Corps Fellow- Applied Economics
Email: brett.michaelson123@gmail.com
I currently work as the Economic Development Coordinator for the Village of Bensenville, Illinois. I manage the business relations for the Village, including all aspects of business attraction and retention, project development, and grant management. I have worked in local economic development in the Chicago metro area since 2014. Prior to studying at the Stevenson Center, I volunteered as a Community Economic Development Volunteer with Peace Corps in Paraguay from 2010-2012. I hold a B.A. in International Business from Western Washington University in Bellingham, Washington, and an M.A. in Applied Economics from Illinois State University.

Cecilia Montesdeoca '17
ACED Fellow - Anthropology
Email: crmonte6@gmail.com
Cecilia Montesdeoca is a Diversity Advocacy Specialist with Illinois State University. She is responsible for planning and delivering programs and services, primarily to student populations, related to diversity and inclusion. She uses her expertise to engage in student outreach, assess programs and services, and conduct select presentations and training on issues of diversity and inclusion. Cecilia also advises and works closely with multi-cultural student organizations and coordinates regular cultural awareness events for the campus community.  Cecilia has a B.A. in cultural anthropology and community health education from Illinois State.  She is also an alumna of the Congressional Hispanic Caucus Institute Summer Congressional Internship program, AmeriCorps Illinois Public Health Association, and AmeriCorps NCCC Southwest Region. 

Julia Neaves '16
ACED Fellow - Political Science
Email: JMNeaves@gmail.com
Julia is a business analyst at Advanced Technology Group, a global consulting company that assists enterprises in aligning people, process, and technology resources. Julia holds a B.A. in Public Policy Analysis-Economics from Pomona College and an M.S. in Political Science, Applied Community and Economic Development from Illinois State University. Julia completed two terms of AmeriCorps service in Illinois.
Emily Rego '16
ACED Fellow - Political Science
Email: esrego254@gmail.com
I am an Illinois State University alum who is passionate about community outreach and business development. I have served as an AmeriCorps volunteer for two terms in Connecticut and in Illinois. I received a B.A. in International Relations from Roanoke College. I have had wonderful opportunities both personally and professionally to meet and work with exceptional people and to travel to amazing places. ISU has opened so many doors for me- I can't wait to see what's next in my career!
Daniel Sheets-Poling '15
ACED Fellow - Applied Economics
Email: dsheetspoling@gmail.com
Currently, I am a Data Steward at IEWC. I was at the Stevenson Center from Fall 2013-Summer 2015. I worked under Dr. Beck both years. I also served in City Year Boston 2012-2013. Working with the Stevenson Center, I volunteered, worked on data management projects, was a business information specialist, and gained a lot of experience working with the local community.

John Thornburg '17
ACED Fellow - Kinesiology and Recreation
Email: john_thornburg@hotmail.com
I currently work as a Grants Management Program Analyst at East Central Illinois Area Agency on Aging, where I completed my professional practice. Prior to the Stevenson Center I served in two AmeriCorps terms: one as a mentor/tutor to at-risk youth in Waco, Texas, and the other as a part of an emergency response team based out of St. Louis, Missouri. I was in the kinesiology and recreation program at Illinois State University, and completed previous degrees in Park and Recreation Management and Sport Pedagogy. 

Lauren Troxtel '17
Peace Corps Fellow - Kinesiology and Recreation
Email: ltroxtel90@gmail.com
I served in Peace Corps Ethiopia from 2012-14 as a Community Health Volunteer. While there, I worked with counterparts to conduct garden trainings, youth camps, teach English and focus on HIV/Aids Prevention. I was one of the first two people to go through the kinesiology and recreation track for the Stevenson Center. My research focused on inclusive recreation and sports for development. I did my fellowship with the Housing Authority of the City of Milwaukee, where I focused on connecting residents to health resources. I am currently working at the Department of Public Instruction as a Nutrition Program Consultant. Basically, I work with schools in WI that are participating in the National School Lunch Program to ensure compliance with USDA regulations. I enjoying sharing my experience with others and would be happy to answer any questions you may have!