Affiliated Faculty and Staff
Many of the faculty members at Illinois State University have experience with community and economic development in the United States and around the world. This list includes departmental chairs and graduate program advisors, Stevenson Center staff, and the faculty most involved with the programs, either as sequence core instructors or instructors of required degree program courses. Students also work closely with other faculty members in the Departments of
Economics
,
Politics & Government
, and
Sociology & Anthropology
, as well as the
School of Kinesiology and Recreation
.
Staff
Frank D. Beck
Ph.D., Pennsylvania State University
Email: fdbeck@ilstu.edu
Dr. Beck is an Associate Professor of Sociology and Faculty Director of the Stevenson Center. He works in the area of community economic development, local policy, persistent poverty, and the relationship between schools and the economic health of communities. Regarding the latter, Dr. Beck is currently researching the causes and consequences of school closure and consolidation. He is also interested in the way that unemployment varies across space. Dr. Beck regularly teaches the Seminar in Community Development and the graduate statistics course in Sociology.
Beverly Beyer
M.S., Illinois State University; M.A. College of William & Mary
Email: babeyer@ilstu.edu
Beverly Beyer serves as Senior Associate Director. A certified Professional Community and Economic Developer, she manages the Peace Corps Fellows program and Applied Community and Economic Development Fellows program. With her colleagues, Beverly brought the Peace Corps Prep program to Illinois State and an AmeriCorps program to the Stevenson Center. She is a returned Peace Corps Volunteer and has served with AmeriCorps and non-profit organizations. Beverly has a graduate certificate in project management, and she teaches grant writing.  She serves on the board of Mid Central Community Action and volunteers with local organizations such as the Ecology Action Center.  Beverly received the University Distinguished Service Award, the highest non-faculty award given by Illinois State.
Dawn DuBois
B.S., Illinois State University
Email: deduboi@ilstu.edu
Dawn DuBois joined us in December 2013 as our new Staff Clerk. She serves as receptionist, bill payer, budget keeper, and completes various other administrative duties. Dawn graduated from Illinois State University in 1979 with a degree in Art. She moved on to work for a not-for-profit educational association in Chicago, and also worked at State Farm. Prior to coming to Stevenson Center, Dawn worked as the owner/interior decorator of DuBois Design.

Katie (Raynor) Hake
M.S., Illinois State University
Email: kmhake@ilstu.edu
Katie Hake serves as the Stevenson Center Program Coordinator. She works closely with Associate Director Beverly Beyer in coordinating the Peace Corps Fellows program and Applied Community and Economic Development (ACED) Fellows program. Katie recruits and advises students, and also manages relationships with partner organizations to arrange professional practice opportunities for Fellows. She is an alum of the Stevenson Center's ACED Fellows program in sociology, having served as an AmeriCorps volunteer with City Year in Los Angeles and with the Peace Corps in South Africa. Katie also worked as a Planning & Grants Specialist with the East Central Illinois Area Agency on Aging 
 Faculty

Bibek Adhikari
Ph.D., Tulane University
Email: badhik1@ilstu.edu
Bibek Adhikari joined the Department of Economics as an assistant professor in 2016. He earned a Ph.D. in economics from Tulane University, where his dissertation focused on the economic and behavioral effects of broad-based and flatter-rate tax systems. He also holds a B.A. in economics and mathematics from Coe College. Adhikari's current research focuses on the field of public economics, especially on tax enforcement, tax avoidance, tax reforms, and decentralization. His research has been supported by National Science Foundation, Horowitz Foundation for Social Policy, and the Internal Revenue Service. His most recent publications appear in Southern Economic Journal and Open Economies Review.
Joan M. Brehm
Ph.D., Utah State University
Email: socgradcoordinator@ilstu.edu ; Website
Dr. Brehm is a Professor of Sociology and interim Chair of the Department of Sociology and Anthropology. Her areas of specialization are natural resources/environment, community, and demography. Her research interests center around how communities function and what factors influence their various relationships and attitudes towards 'nature' and what those attitudes mean for both sustainable land management and broader community well-being. One avenue of investigation has focused on an examination of the role of natural environment amenities in community attachment and their relationship to community well-being in rural areas in the Intermountain West. More recently, she has focused her scholarship on research that examines the role of values, attitudes, and place attachment in the development of sustainable, watershed-scale stewardship of water quality and natural resources at the community level. Dr. Brehm teaches People in Places: Understanding and Developing Community, Introduction to Social Research Methods, Society and Environment, and Applied Community Project Design and Management.
Thomas Burr
Ph.D., University of California, Davis
Email: tburr@ilstu.edu
Dr. Burr is an Assistant Professor of Sociology. His area of expertise includes economic, cultural, and organizational sociology; the sociology of consumption; and historical sociology, with a special interest in world history and long-term globalization. His research interests include the historical analysis of consumer markets. His current main project is on the national bicycle markets of France and the United States around the turn of the twentieth century. He has also started a research project on industry-wide institutions, including trade shows, professional associations, and the trade press. He has taught Global Development and Economic Change numerous times, and welcomes interdisciplinary collaboration with Stevenson students on macrosocial factors in development.
David Cleeton
Ph.D., Washington University
Email: dlcleet@ilstu.edu
Dr. Cleeton is Professor of Economics and Department Chair with areas of expertise in financial economics and European economic integration.  His research appears in the American Economic Review, Public Finance Quarterly, Quarterly Review of Economics and Business, Health Care Financing Review, and Southern Economic Journal. He is coauthor (with Nobel Laureate Robert C. Merton and Zvi Bodie) of the textbook Financial Economics. Professor Cleeton joins Illinois State University having served as Economics Department Chair at Oberlin College, Dean of Social Sciences and Business at Christopher Newport University, and in a recent visiting faculty position with Ohio State University. He was selected as a Fulbright Chair of EU-US Relations at the College of Europe in Bruges (Belgium) and recognized as a Fellow of the Euro Area Business Cycle Network affiliated with the Centre for Economic Policy Research in London.
Michaelene Cox
Ph.D., University of Alabama
Email: mcox@ilstu.edu
Dr. Cox is Associate Professor of Politics and Government. She has taught a wide variety of courses such as international relations, international law, European politics, public administration, peace studies, and empirical research methods. Her publications to date are on topics in human rights, social capital, corruption, e-government, peace building, and visual culture. Dr. Cox has received a number of external and internal research grants, including cross-disciplinary awards that supported her work with colleagues in the Economics and the Criminal Justice departments. Besides traveling for cultural experiences and adventure, such as in Egypt, Peru, Bolivia and Spain, she is engaged in international academic pursuits. For instance, she served as a human rights delegate to China (2006) and presented papers and/or conducted research in India (2011), Italy (2013), and Romania (2014).
Oguzhan Dincer
Ph.D., University of Oregon
Email: odincer@ilstu.edu
Dr. Dincer is an Assistant Professor in the Department of Economics. His research interests are in Economic Growth and Development as well as Public Economics with particular focus on causes and consequences of institutions. His published work appears in Public Choice, International Tax and Public Finance and Applied Economics. His teaching experience includes Macroeconomics, Public Economics, Econometrics, and International Economics. He joined Illinois State University following three years with Massey University in New Zealand.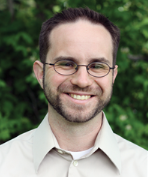 Michael Dougherty
Ph.D., University of Wisconsin-Madison
Email: mdoughe@ilstu.edu ; Website
Dr. Dougherty is an Assistant Professor in the Department of Sociology and Anthropology and is a Graduate Coordinator. His background as a returned Peace Corps Volunteer (RPCV) and former Master's International student has driven his research in environmental dimensions of rural livelihoods and community development. While serving in Guatemala for his Peace Corps service, Dr. Dougherty worked with a consortium of national organizations including the Instituto de Fomento Municipal and FundAzucar to promote participatory development planning nationwide. His current research project examines local responses to the introduction of industrial scale gold mines in Central America. Dr. Dougherty's research methodologies are two-fold: combining interviewing and survey research.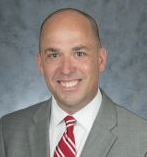 Daniel Elkins
Ph.D., Indiana University
Email: delkins@ilstu.edu
Dr. Elkins is a Professor in the School of Kinesiology and Recreation where he received the Outstanding Teacher Award in 2013. Dr. Elkin's research is concerned with the factors influencing campus involvement in out-of-class experiences, and the contribution of college student involvement to a sense of campus community. As a 3-time recipient of the University Research Grant, Dr. Elkins has been published in several academic and professional journals: the Recreational Sports Journal, the Journal of Applied Leisure and Recreation Research, and the College Student Journal.
Matt Himley
Ph.D., Syracuse University
Email: mdhimle@ilstu.edu
Dr. Himley is an Assistant Professor in the Department of Geography-Geology. His research focuses on the socio-enviromental dimensions of natural resource development and conservation activities in the Andean region of South America. Recently, Dr. Himley has initiated a project that centers on the role of science and scientists in both economic development and nation-building efforts in Peru in the early 20th century. Studies done by Dr. Himley have been published in The Geographical Journal, Geography Compass, and a special issue of "Political Economy and Sustainability". Dr. Himley was the recipient of the Illinois State University Teaching Initiative Award in 2013 and the Student Paper Doctoral Prize from Syracuse University in 2010.

Gina Hunter
Ph.D., University of Illinois
Email: glhunt2@ilstu.edu
Dr. Hunter's regional specialty is Brazil. She has published research on women's reproductive health, foodways and food systems, higher education, pedagogy and research methods. At Illinois State, she is affiliated with the Latin American and Latino/a Studies Program and the Women and Gender Studies Program. She has twice led a study abroad program in Brazil.
Robert W. Hunt
Ph.D., Princeton University
Email: rwhunt@ilstu.edu
Dr. Hunt is Professor Emeritus of Political Science. He has written extensively in the area of political participation and development, focused on the role of the "civil society" in development in Asia and Africa. He has consulted with the World Bank, the U.S. Agency for International Development, and the United Nations throughout the world, particularly on issues associated with community economic development. In 1994, Dr. Hunt launched Illinois State University's Peace Corps Fellows Program, the first in the nation in community and economic development (joint with Western Illinois University).
Hassan Mohammadi
Ph.D., Washington State University
Email: hmohamma@ilstu.edu
Dr. Mohammadi is a Professor of Economics and Director of the Economics Graduate Program. He joined Illinois State University in 1988 after receiving his PhD from Washington State University. His areas of specialty include macroeconomics, economics of financial markets and intermediaries, and applied econometrics. His research on business cycles, fiscal and monetary policies, and energy markets have appeared in Southern Economic Journal, Quarterly Review of Economics and Finance, Economic Letters, Journal of Economic Studies, various issues of Energy Economics and a number of other academic outlets. He teaches graduate courses in econometrics and time-series forecasting, as well as undergraduate courses in macroeconomics and principles of economics. He is on the editorial board of the Energy Economics. He has done collaborative work with the United Nations and the US Department of Agriculture. He has served on several departmental and campus-wide committees including the DFSC, Faculty Ethics and Grievances Committee, College Council and the Academic Senate.
Adrienne Ohler
Ph.D., Washington State University
Email: aohler@ilstu.edu ; Website
Dr. Ohler is an Assistant Professor of Economics whose research and teaching interests include Natural Resource and Environmental Economics, Public Policy, and Econometrics. Professor Ohler presented her work on renewable energy sources before the Midwest Economics Association and has published in Contemporary Economic Policy, Land Economics, Electricity Journal, and William & Mary Environmental Law & Policy Review.
Aaron Pitluck
Ph.D., University of Wisconsin-Madison
Email: Aaron.Pitluck@ilstu.edu
Dr. Pitluck is an Associate Professor of Sociology. From Fall 2011 to Fall 2013 he is on leave to hold a fellowship with the Political Economy Research Group at Central European University (Budapest).  His areas of expertise include global development, economic sociology, globalization, and finance. His non-U.S. geographical areas of expertise are Southeast Asia, Asia-Pacific, and Europe. His primary research project is a multi-year study of Islamic finance in Malaysia to better understand the possibilities and constraints facing radical reform of global financial markets.  A second research stream focuses on professional investors' behavior in global financial markets.  For example, he's researched how illiquidity influences investors' behavior in emerging markets, and why foreigners herd and locals act as their counterparties.  By studying such social forces on professional investors, Dr. Pitluck is interested in policy-making to shape fund managers' behavior in ways constructive to development. Most years, he teaches Economic Sociology in the Fall and Global Development & Economic Change in the Spring.  Dr. Pitluck welcomes research assistance or collaboration with Stevenson students.
Ali Riaz
Ph.D., University of Hawaii
Email: ariaz@ilstu.edu ; Website
Dr. Riaz is a Politics and Government Professor. In 2012, he is designated University Professor, a companion honor to Distinguished Professor. His areas of interest include: South Asian politics, community development, religion and politics, and political communication. His articles appeared in scholarly journals such as Asian Survey, Journal of Asian and African Studies, Bulletin of Concerned Asian Scholars, and Asian Profile. Dr. Riaz has authored numerous books in English and Bengali. His recent publications include Inconvenient Truths about Bangladeshi Politics (Prothoma, 2012), Religion and Politics in South Asia (Routledge, 2010), Faithful Education: Madrassahs in South Asia (Rutgers University Press, 2008), Islamist Militancy in Bangladesh: A Complex Web (Routledge, 2008). His previous publications are State, Class and Military Rule: Political Economy of Martial Law in Bangladesh (1994), God Willing: The Politics of Islamism in Bangladesh (Rowman and Littlefield, 2004), and Unfolding State: The Transformation of Bangladesh (de Sitters Publications, 2005). Dr. Riaz has received numerous awards including Dean's Award for Outstanding Scholarship in 2004, Outstanding College Researcher in 2005, and Pi Sigma Alpha Excellence in Teaching Award in 2006.
Barbara Schlatter
Ph. D., University of Illinois
Email: beschla@ilstu.edu
Dr. Schlatter is Professor and Assistant Director of the School of Kinesiology and Recreation. She works in the area of recreation management teaching classes in recreation programming, event planning, and outdoor recreation.  Her students perform civic engagement by designing and staging leisure experiences in local community agencies. Dr. Schlatter is a Returned Peace Corps Volunteer having served youth development worker in Jalapa, Guatemala.  She is President of the Academy of Leisure Sciences, an organization dedicated to bringing people together from diverse backgrounds who share a mutual interest in better understanding the roles of leisure in life, including various contexts of recreation, parks, tourism, outdoor adventure, health, therapy, and sport.
Kam Shapiro
Ph.D., Johns Hopkins University
Email: jkshapi@ilstu.edu
Dr. Shapiro is an Associate Professor of Political Science and serves as Graduate Advisor for the Department of Politics And Government. His work focuses on somatic and aesthetic dimensions of sovereignty and citizenship. He is the author of Sovereign Nations, Carnal States (Cornell University Press, 2003) and Carl Schmitt and the Intensification of Politics (Rowman and Littlefield, 2008) along with various articles and reviews.
T.Y. Wang
Ph.D., State University of New York at Buffalo
Email: tywang@ilstu.edu ; Website
Dr. Wang is Professor and Chair of the Department of Politics and Government.  He currently serves as the co-editor of the Journal of Asian and African Studies and was the Coordinator of the Conference Group of Taiwan Studies (CGOTS) of the American Political Science Association. Professor Wang's current research focuses on Taiwanese national identity, cross-Strait relations, Chinese politics, electoral studies, US policy towards China and Taiwan and research methodology. He has authored, co-authored or edited 6 books/special issues and published more than 30 articles/book chapters in such scholarly journals as the American Political Science Review, Asian Survey, International Studies Quarterly, Issues and Studies, Journal of Peace Research, Political Research Quarterly and Social Science Quarterly. Dr. Wang has received research grants from a variety of foundations, including the National Science Foundation, the Pacific Cultural Foundation and the World Society Foundation. He has been frequently invited to conduct workshops and present papers in China, Germany, Japan, and Taiwan.  Dr. Wang is on the International Advisory Board, Election Study Center, National Chengchi University, Taiwan, and the Editorial Board of the Taiwanese Political Science Review and of the Issues and Studies.
Anne Wortham
Ph.D., Boston College
Email: awortha@ilstu.edu
Dr. Wortham, a Returned Peace Corps Volunteer (Tanzania III, 1963-1965), is Emeritus Associate Professor of Sociology. Her scholarship interests are the sociology of culture, the history of social thought, social stratification, and American political culture. She has been a John M. Olin Foundation Faculty Fellow at Harvard University's Kennedy School of Government, and a Visiting Scholar at the Hoover Institution, Stanford University. Dr. Wortham is the author of The Other Side of Racism: A Philosophical Study of Black Race Consciousness (1981), and numerous articles on civil rights policy, American identity and the melting pot ideal, and ethical individualism in American culture. Her two-hour conversation with Bill Moyers for his 1989 PBS documentary series, "A World of Ideas," is widely distributed as a video recording and published in his book, "A World of Ideas." Her current research focuses on Booker T. Washington as a cultural carrier of the nineteenth-century success ethic. She is also developing an anthology of her essays on individualism.